Club News
Men's senior team continue to improve
---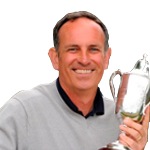 David Wood
PGA Professional Orsett Golf Club
Orsett's Senior team put all their skills and experience into their home win last Friday on the wettest, most miserable day for playing golf I can remember.
At lunchtime it looked like the course would close and the match rescheduled but with a slight easing in the rain (although anyone playing will say otherwise) the match started against Top Meadow. Early matches were shared and again Gordon Irving's team knew they were up against an inspired group. Who wants to get soaked and lose? No one of course. But eventually, home advantage prevailed Orsett ran out winners 6.5-4.5, so onto the third round. Congratulations gents!
The Ladies Silver team who were totally in control of their group lost their last match at the weekend. Hopefully, they should have already made it through to the knockout stages before this result.
Hard luck Ladies but good luck in the knock-out round coming up.